P&G Alumni Board of Directors
P&G Alumni Board of Directors
Ed Tazzia - Chairman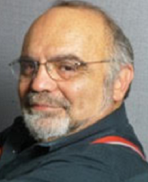 Ed Tazzia graduated from Michigan State University in 1973 with a BA in Advertising. He joined Procter in 1973 in BS&HCP. He says he took the interview in Cincinnati because he'd never been on a plane before. Ed started on the B-88 brand (Coast) and was part of the team that introduced it into test market. He did his sales training in Boston and later worked on Ivory, Top Job, Vibrant Bleach and division new products.
Ed left P&G in 1983 to join the North American Soccer League as the Vice President of Marketing. He returned to brand management with Vlasic Foods (Campbell's Soup Company) becoming the Vice President of Marketing. In 1991 Ed joined Silo Super Stores, the US subsidiary of The Dixon's Stores Group, LTD. In 1993 he joined IBM.
Ed became a Managing Director of Gundersen Partners, a consulting and executive search firm, in 1997 and was named Managing Partner in 2003. In 2009 Ed joined Sycamore and Company, a global management consulting and executive search firm.
Ida Abdalkhani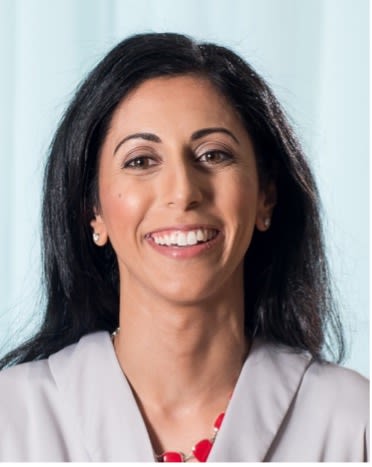 Ida Abdalkhani joined Procter & Gamble in 2005 as an ABM in fabric care and then global Brand Manager for Secret Deodorants and Olay Body Care.
After leaving P&G in 2010, she backpacked around the world, became a Laughter Yoga instructor, and then launched her own consultancy, Ability to Engage. The consultancy has won multiple awards from its initiatives in marketing communications, innovation, brand strategies, and consumer segmentation.
Ida's global outlook and work in consumer and brand research have helped solidify her thoughts that we are all much more alike than we are different. It has also helped her cultivate an understanding of the benefit of new and different perspectives. While she enjoys creating goals and making things happen, she has never lost sight of the journey. She strives to be inclusive and ensure we are all better for our interactions together.
Ida has earned a a Bachelor of Science Business Administration degree in Entrepreneurship, Bachelor of Arts degree in Interpersonal Communications, and an MBA in Marketing and Strategy—all from The Ohio State University.
Lorena Alcalde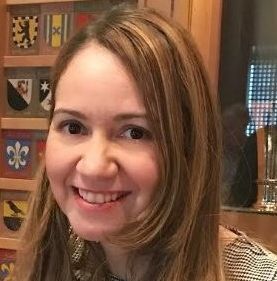 Lorena Alcalde is a global marketing, communications, and innovation executive with solid technical credentials.
Lorena joined Procter & Gamble in 1997 as an engineer in Caracas, Venezuela focusing on consumer and product research. Over the next 15 years she was a Regional Brand Manager for feminine care products, finally becoming a Global Senior Manager in Beauty Care. After leaving P&G, Lorena was an independent executive consultant and now is the Global Marketing Director at Bata Group, Switzerland.
Active in the P&G Alumni Network, Lorena was Co-chair of the 2019 P&G Alumni Global Conference in Madrid.
Multifaceted, Lorena speaks English, Spanish, Portuguese and French. She is also a certified Patisserie from Le Cordon Bleu Paris.
Lorena earned a Bachelor of Science degree in Chemical Engineering as well as Master of Engineering, Industrial Engineering and Management from Rensselaer Polytechnic Institute.
Yamileth Calvo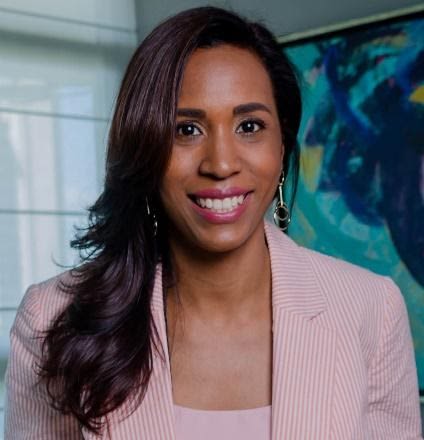 After joining P&G in 2000 as an Assistant Brand Manager for Ariel in Central America, Yamileth Calvo moved to Mexico City followed by Arkansas for the Wal-Mart Team and Cincinnati as Global Brand Manager for the First Moment of Truth team. In 2007, she took a brand challenge with the Frito-Lay team leading Cheetos for North America, and later with The Dannon Company leading the Family and Kids portfolio.
Yamileth returned to Panama, her home country, in 2014, and now partners with entrepreneurs and small business owners for the development of their brand and marketing strategies. Passionate about opportunities for women, she is a sought-after speaker on confidence and courage with the purpose of encouraging people to achieve more than they imagine.
Yamileth has Bachelor of Science degree from the University of the Ozarks, majoring in Marketing Management and Business Administration as well as an MBA in Human Resources Development from Nova Southeastern University.
Jeff Goldstein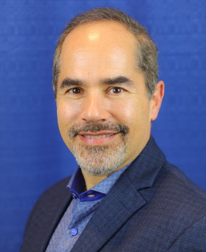 Joining Procter & Gamble in 1988 in US Health Care Brand Management, Jeff Goldstein worked to boost share for Scope, Crest, and Pepto-Bismol; represented Brand on a task force to improve global innovation success which led to the change to the GBU structure; and, served in Corporate New Ventures, reporting to the COO. After leaving P&G in the late '90s, Jeff continued to be a catalyst for growth as President of Ingenuity Advisors, helping clients develop major innovation and marketing initiatives and succeed through M&A. In 2012, Jeff acquired Cincinnati-based ACUPOLL Precision Research, leveraging his experience to develop more innovative, actionable solutions.

Jeff's has actively supported the P&G Alumni Network since 2003, first championing the research which led to establishment of local chapters. He founded the Cincinnati chapter and served as President from 2004-2010, growing to more than 1,200 members. Jeff and his team at ACUPOLL also provided the 2015 global survey which identified the need for the Enrichment program and has been a trusted advisor for network initiatives.
Jeff achieved a Bachelor of Arts in International Relations and Affairs from Harvard University.
Lyly Ha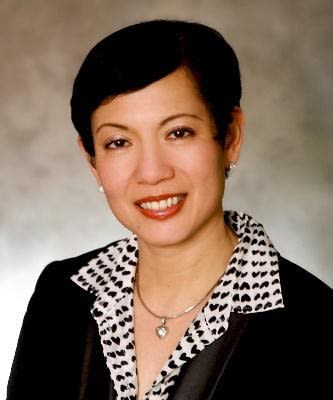 Lyly Ha is a performance-focused marketer with experience leveraging MarTech and analytics to transform operations and grow revenue. Lyly began her professional career at P&G in 2001 through the Clairol acquisition; however, she was not a stranger to P&G since she had previously interned several years before.
At P&G, Lyly led digital programs and innovations for Clairol hair color & hair care categories, including Nice'nEasy, Natural Instincts, Herbal Essences, and professional lines. She was part of several innovation projects, including the patented hair color in-store, hi-tech tools, and Business Spheres & Decision Cockpits to globally build P&G's analytics expertise. Later, Lyly joined Gartner and led the MarTech, digital marketing, and marketing operations for more than 80 global conferences. Recently, she joined a SaaS product startup to drive all aspects of B2B2C marketing and demand generation in the healthcare talent market. Lyly currently serves on the P&G Alumni Network Board, where she provides digital strategy direction for the Network.
A graduate of Xavier University with a Bachelor of Science degree in Computer Science and Mathematics.
York Huang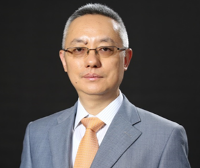 York Huang has more than 25 years of working experience in the consumer goods industry. He joined Procter & Gamble China CBD as a Management Trainee in 1992 and left seven years later as a Category Manager, CMO. In 2001, he founded Betterway Marketing Solutions, which was later acquired by one of the world's largest communication group. In 2013, Mr. Huang founded PGA Capital, which specializes in the consumer goods industry, covering brands, channels, and B2B services. By empowering the invested companies with strategy consultancy and needed resources, PGA Capital achieved remarkable results. Recent deals include: Blue River Dairy, Usmile, Kiskis, Biolab, AiKuCun, X-Force, and EZR.
York founded the P&G Alumni China Network in 2001. Over the past 20 years, he grew it to be one of the most active alumni networks in the world, with seven chapters and more than 3500 alumni.
York graduated from Shanghai Jiao Tong University with both a Bachelor's Degree and Master's Degree of Engineering.
Hisham Khalifa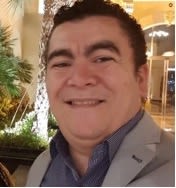 Joining Procter & Gamble in 1996, Hisham Khalifa started as a Warehouse Manager then moved into Production as a Femcare Line Process Engineer, and eventually joined IT as an IT Manager for the P&G Manufacturing Plant in Egypt. Hisham left P&G in 2003 to work for HP as Regional IT Manager. In 2006 he moved to Dubai to join GE Healthcare as regional IT Director managing Middle East, Africa, Russia, Turkey, and Pakistan. In 2014, he took a commercial role leading the Channel Partner Program for Middle East. After 15 years with GE, in 2019, Hisham left GE to start his own Dubai-based private business in education and consultation.
Hisham graduated from Ain Shams University with a Bachelor of Science degree in Civil Engineering. He is also a Project Management Professional certified by PMI.org, has been awarded a degree in "Business of Social" by Northwestern University, and a degree in Cloud Computing from Google.
Lou Ann Eckert Lynch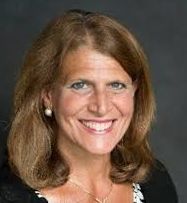 Lou Ann Eckert-Lynch joined Procter & Gamble in 1978 and over the next three decades was a P&G Global Director with a strong background of Human Resources and Product Supply leadership roles including 10 years in manufacturing management. After leaving P&G Lou-Ann has focused on management consulting.
Lou Ann leverages strong people management skills and employee engagement systems knowledge to deliver outstanding results, with specialties including macro-organization design & renewal, transition management, design/implementation of global employee relations structures and supporting systems; global and local policy definition/ deployment, corporate separation practices, global standardization of country severance principles, labor contract negotiations, and employee issue resolution.
Most recently, Lou Ann has focused on executive coaching and corporate diversity and inclusion. She is passionate about enabling individuals and teams to achieve their potential. Throughout her career Lou Ann has been a leader in supporting, developing and strengthening the contributions of women in business. She continues to support P&G women via participation and now leadership of the Global P&G Alumni Women's Forum.
Lou Ann earned a Bachelor of Science degree in Chemical Engineering from Lehigh University.
Luigi Matrone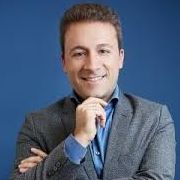 Luigi Matrone helps companies thrive in the Era of Transformation as an investor, speaker, and trainer.
Luigi joined Procter & Gamble in 2005 as an intern on IAMS/Italy and seven years later he left as a Global Brand Manager, Oral Care. Along the way, he worked on Duracell and supported P&G brands as a trainer and consultant focusing on digital marketing.
An entrepreneur with a passion for technology and innovation, Luigi founded and directed enterprises including Smarterchains, helping to drive margin improvement and customer centricity, and the eBusiness Institute, providing structured, scalable and standardized knowledge to add value for consumers and shareholders.
Active in the P&G Alumni Network, Luigi received "40 under 40" recognition and is a member of the Geneva Chapter Board. He is also President of the Geneva Chapter of Global Shapers and is a TedX and Singularity speaker.
Luigi graduated with a Bachelor of International Management, and Business Administration and Management from Parthenope University of Naples.
Anthony Rose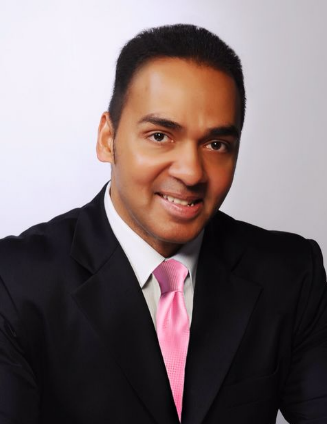 Prior to Procter & Gamble, Anthony led external relations roles for the Datamatics Group, GSK, and Clea Public Relations. After joining P&G in 1997, Anthony started India's professional external relations team, pioneered the Marketing PR organization across Asia Pacific, and led the North America Hair ER. He also led the Centre of Excellence (COE) for Influencer Marketing and wrote the white paper "The Future of Influencer Marketing" which became the basis of P&G's global expertise in this area. Finally, before leaving in 2010, Anthony led the integrated external relations team for P&G ASEAN.
After P&G, Anthony was Vice President and head of Corporate Affairs for Walmart Asia. In August 2014 he founded House of Rose, a Singapore-based Talent, Training and Transformation Consultancy. Anthony is also founder of Mission 2029 for a Better World © – a global initiative to quintuple Female CEOs and double D&I Champion Male CEOs in the Top 500 Global Companies by 2029.
A best-selling author, Anthony holds a master's degree in Geology from St Xavier's College, and post-graduate qualification in Mass Communications from the Xavier Institute of Communications.
Katrin Seifarth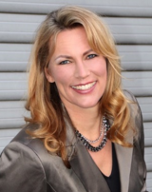 Katrin Seifarth joined P&G Germany as an Assistant Brand Manager in 1994. Before leaving in 2008, Katrin was a Senior Manager, Relationship Marketing responsible for the total German Interactive and Database business. Katrin left P&G to start her own training and coaching company, train effect. Today she coaches leaders and moderates and facilitates workshops and events for companies in any business sector. Her mission is to release subconscious success and happiness brakes in individuals and teams to empower inherent resources and maximize their performance. Her approach touches on strategies and techniques that are easily put into practice. She has written three books (in German), and lives in Frankfurt, Germany.
Katrin graduated with a degree in Business Management from the European Business School (EBS). She is - amongst others - certified as systemic business coach (EBS), NLP master, wingwave coach and trainer in reading facial expressions.
Laura Tapia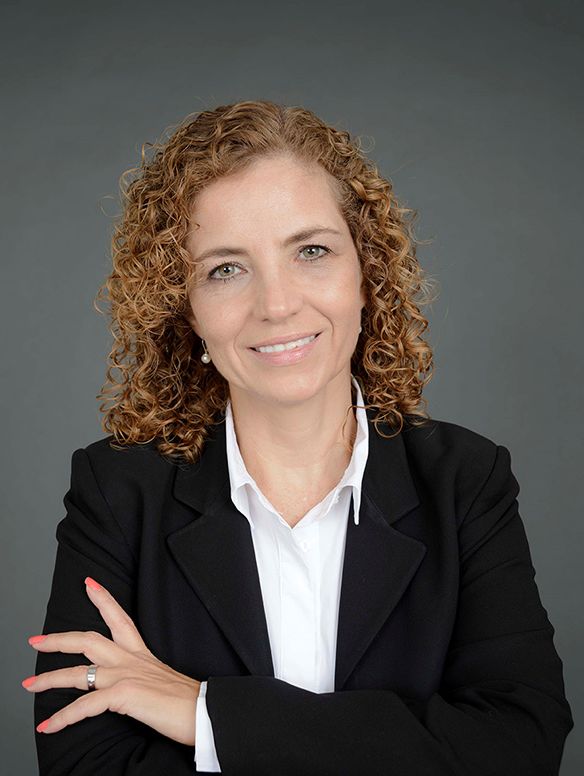 Laura Tapia is an independent member (non-executive director) and marketing advisor, serving on numerous boards. Named by CNN's Expansion among Mexico's Most Powerful Women for eight consecutive years, she has also been recognized by Advertising Age, "Women to Watch," as an editorial authority in marketing.
After joining Procter & Gamble in 1990, Laura spent more than 25 years in leading marketing roles at the intersection of innovation, customer-centric marketing and brand building. As a training/capability leader at P&G, Laura is a respected breeder of marketing professionals.
Laura has used her expertise as a consultant transforming the performance of marketing organizations through skill development, strategic decision-making tools, and training content development. She is also a specialist in media, digital, and shopper marketing. Currently, Laura is a member of the International Women's Forum, Women Corporate Directors, and the National College of Independent Board Members – Mexico.
Laura achieved a bachelor's degree in computer science from the Universidad Iberoamericana, Mexico. She has also received degrees from IWF, IPADE Business School, and the Harvard Business School.
Eric Vanderschueren - Treasurer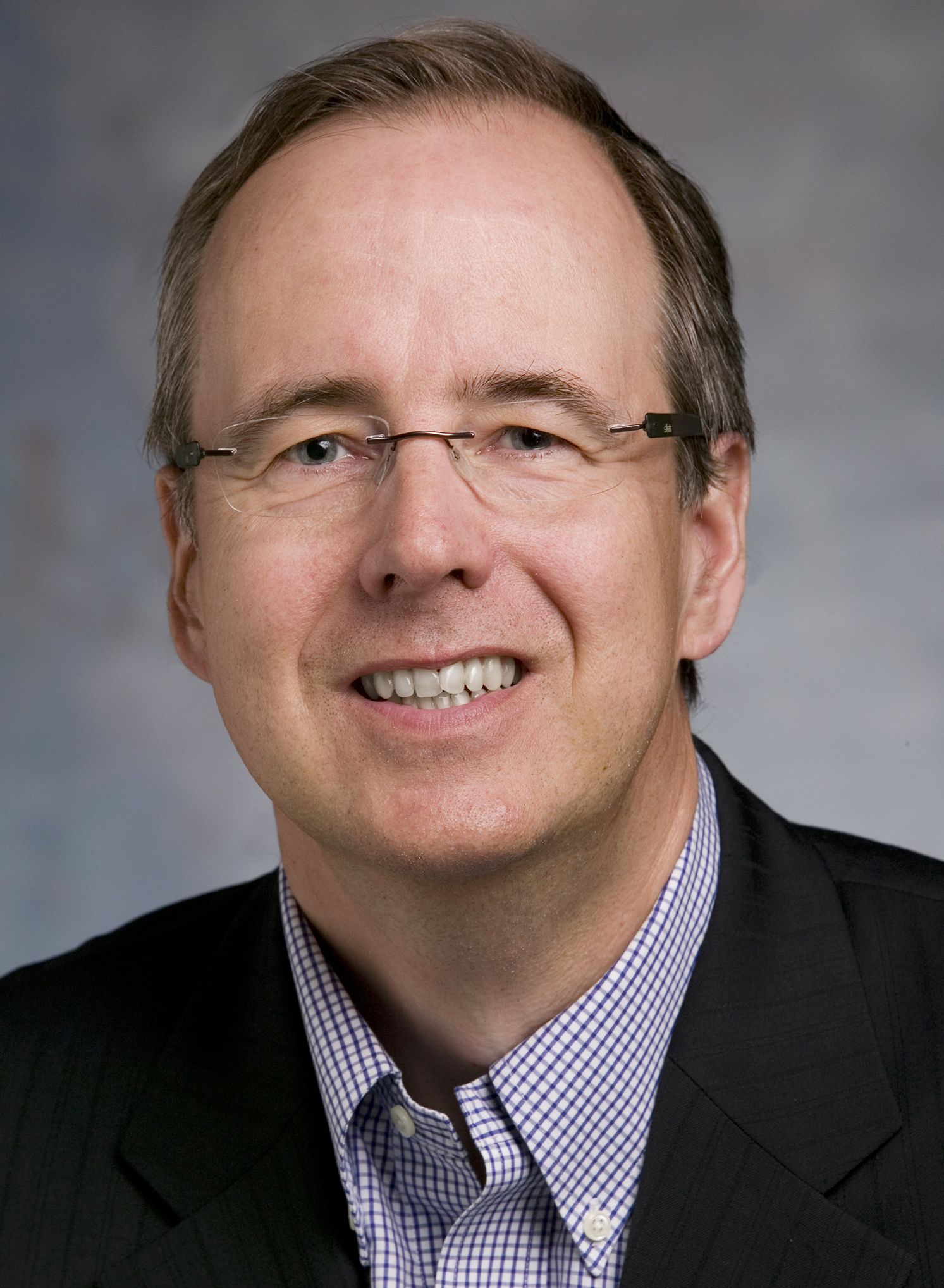 Eric Vanderschueren has been a global CFO, and is a revenue growth expert and executive advisor.
Joining Procter & Gamble in 1983 in Finance, Eric became CFO in Spain and then France, finally becoming CFO, Global Home Care and then CFO, Baby, Feminine, Family Care Sector. When Eric left P&G in 2015, he was Vice President Finance, Strategic Revenue Management. After P&G, Eric has been a Partner at Synfiny Advisors and a Senior Consultant at Simpactful.
Eric is a native of Paris, he has lived with his family and worked in France, the U.S., Spain, Belgium and Singapore. He now resides in Cincinnati.
He is on the Board of the P&G Alumni Foundation and serves as treasurer on the PGAN Board.
Eric earned a Master's degree in Accounting and Finance from the ESSEC Business School.

Jesper Wiegandt


Jesper Wiegandt is a leading expert in shopper and in-store marketing and since 2012 runs his own training and consultancy company, Ideas in Store, specializing in strategy, marketing, shopper marketing, and organizational diversity. He is a chairman and/or board director with several European companies as well as an executive coach and motivational speaker.
At the P&G Alumni Network, Jesper is Vice-Chair of the Board and Chair of Revenue as well as the regional alumni ambassador for Europe. He has been President of the Geneva Chapter of the Network since 2016.
During his 22 years with P&G, Jesper held marketing and commercial roles across Europe and globally. He led Shopper Marketing globally, and as European marketing operations director he headed up the company's scale business operations across Europe, including the Olympic Games program. He was member of the Western Europe lead team and the global marketing and CBD lead teams.
A Danish national and former elite sportsman, Jesper now lives outside Geneva.
Jesper holds an M.Sc. (Hons) degree, educated at the Copenhagen Business School and Northwestern University.
Helena Wong
Helena Wong is a global transformational leader, CEO and president with general management P&L experience and responsibility. For more than 25 years, she has grown businesses, brands, and teams worldwide at Procter & Gamble, Pepsi-Cola, Western Union, Esselte, Oregon Scientific and Rosetta Stone.
Starting at Procter & Gamble in brand management at Cincinnati in 1983, over a nine-year period, she expanded markets internationally in Southeast Asia and opened Brazil, her native country, where she was the Marketing Director. In Brazil, Helena led the introduction of many global brands like Pampers, Pantene, and Always.
Currently, Helena is an independent consultant on growth strategy and global expansion. She is also a board director at fintech CrowdBureau and at the non-profit Women's Leadership Board of the Harvard Kennedy School. Further, she is an angel investor and advisor to many startups.
Helena is Brazilian with a Chinese heritage and speaks English, Portuguese, Chinese and Spanish. Helena achieved her BBA in finance and marketing at the Sao Paulo Business School of Getulio Vargas and earned and her MBA at the Wharton School, University of Pennsylvania.